Ahh. i love this movie. it has pretty much all the things i like in it...
painting
animals
a bit of romance
funny bits with kids
a pinch of fantasy
and of course, Ewan Macgregor!
I just love Beatrix Potter's story and pictures! I have copied a few pictures myself.
All her art is just so cute!
Renee Zellwager was perfect. Just right!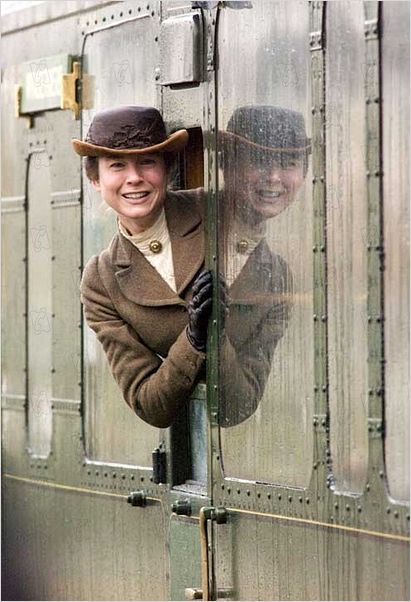 and her parents...
i think that the actors they chose were perfcet. i dont know much about the rest of Beatrix Potter's family but
sheepshanks
Bill Paterson and
mrs jamieson
Barbara Flynn where great.
Obi Wan Kenobi
Ewan Macgregor was perfect of course! I like the scene where he visits Beatrix for the first time... so jumpy and funny.
This is after the proposal.....ah the song! i love that bit
i don't know how many times we said "Obi-wan, your'e breaking the Jedi order!"
and the kids...
Younger Beatrix and her brother whose name escapes me...(:
I loved how they showed them quite a bit as kids... that was cool.
Mr. Heelis...
I really liked him. of course i would of liked her to marry Mr. Warne but she and Mr. Heelis were a good match...you know, childhood friends.
"Jemima...Duck?"
oh, and her chaperone, Mrs. Wiggin who follows her Beatrix around...she is so funny!
this pic is really blurry so i'm keeping it tiny. it was the only one i could find!
I've crammed this full of pictures and hardly any words but i don't want to be spoiler for those who haven't seen. if you haven't, don't hesitate! it's a great movie!
Goodbye and God bless!